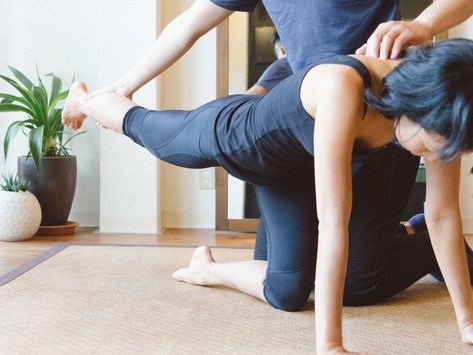 Call (646) 443-6113 for help booking an appointment
Find and book expert physical therapists, covered by your insurance.
Our network of physical therapists are professionals you can trust to help you reach your personal goals.
Popular searches
Physical Therapy
Pelvic Floor
Chronic Pain
1
Find the right care for you.
We connect you with the right specialist based on your preferences, needs, and insurance.
2
Pay with your insurance.
Provide your insurance information to confirm your coverage and save money on your care.
3
Book your visit online.
Select the day and time most convenient for you and instantly book your video or in-person visit.
Real talk from real patients.
"Imagine a world where us moms don't bond over the fact that we pee when we sneeze. Pelvic floor therapy for life!"
Kim
"Every appointment leaves me feeling better than before. She is a great healthcare provider and I would recommend her to anyone."
Alisa
"My experience with Hannah has been extremely helpful. I always look forward to our sessions!"
John
We are on a mission to make personalized health care more accessible and affordable.
Read the blog