Our Specialties
Find Prenatal Nutritionists
Here at Zaya Care, we can match you with pregnancy nutritionists that are covered by your insurance. You can browse our network of prenatal nutritionists and filter by things like visit type, languages spoken, insurance accepted, and more to find your fit.
Popular searches
Pregnancy
Pediatric
Healthy Lifestyle
Browse our directory of prenatal nutritionists — and book your visit online using your insurance.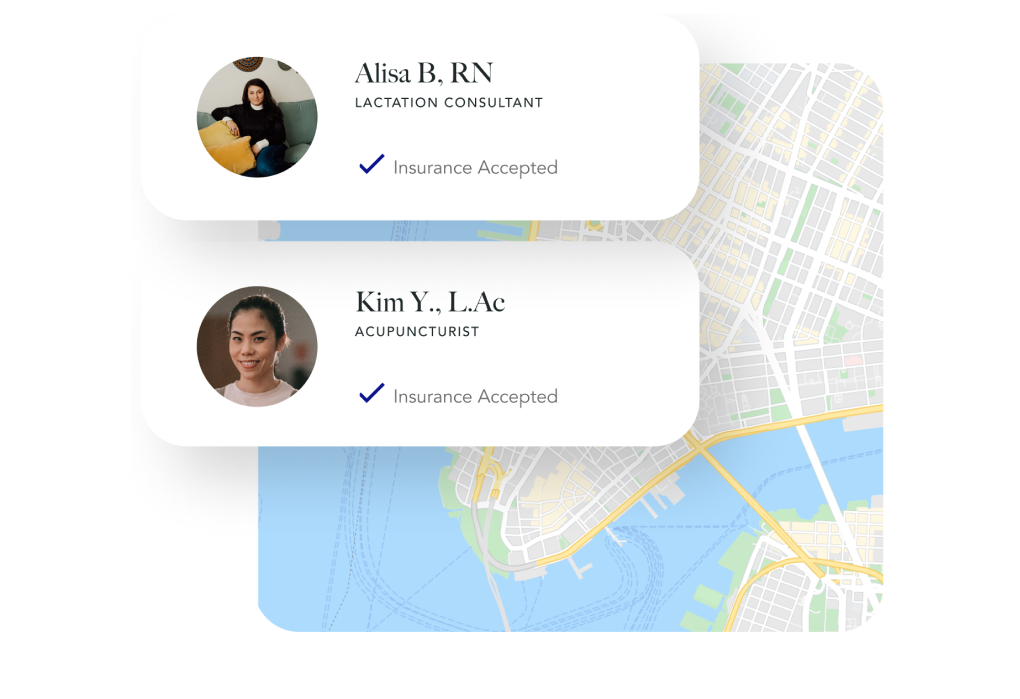 1
Find the right care for you.
We connect you with the right specialist based on your preferences, needs, and insurance.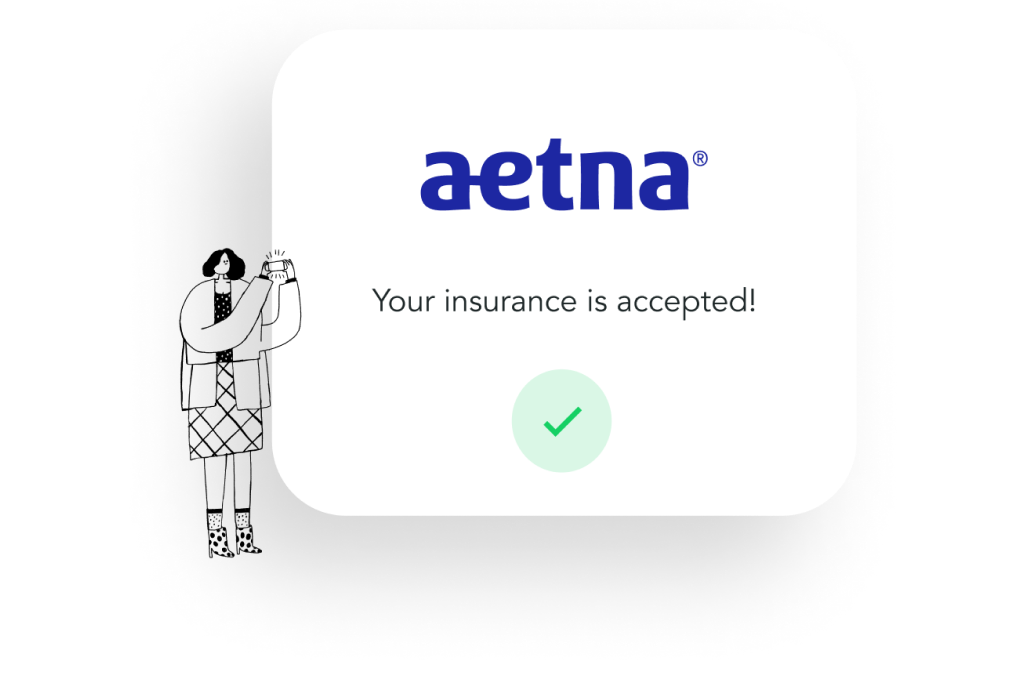 2
Pay with your insurance.
Provide your insurance information to confirm your coverage and save money on your care.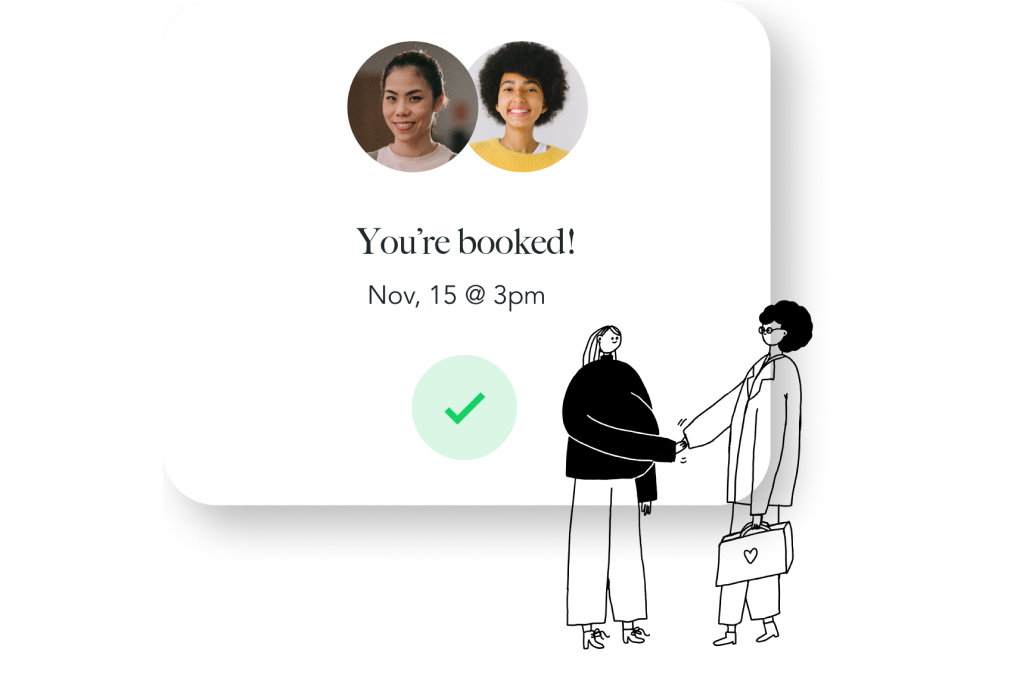 3
Book your visit online.
Select the day and time most convenient for you and instantly book your video or in-person visit.
Get a provider who gets you.
Our providers are nutrition experts and take the time to get to know you and your needs.
Real talk from real patients.
"Every appointment leaves me feeling better than before. She is a great healthcare provider and I would recommend her to anyone."
Alisa
"My appointment with Emily was great! She made me feel comfortable and provided lots of different food options to help me reach my goals."
Jasmine
"My experience with Hannah has been extremely helpful. I always look forward to our sessions!"
John
Have questions?
We've got answers.
For more information about how Zaya works, check out our frequently asked questions.
View FAQs
More about pregnancy nutrition & our prenatal nutritionists
How Zaya Care's prenatal nutritionists can help
Prenatal nutritionists offer valuable support to pregnant women to make sure they and their babies are staying healthy and growing well. Expectant mothers must be extra mindful of their diet to ensure they and their growing baby receive essential nutrients.
An optimal diet is critical during pregnancy for the baby's growth and development as well as the mother's health and well-being. However, with so much conflicting information available, it can be challenging to determine what to eat and avoid.
A prenatal nutritionist specializes in providing expert advice and guidance on ideal nutrition to promote a healthy pregnancy. Here are some of the ways that a nutrition expert can help:
Review and make suggestions for your diet
Create a meal plan for you
Make sure you're gaining a healthy amount of weight
Help with managing gestational diabetes
Help you get more energy
Address diet-related complications
Help you get better sleep
Provide support and motivation.
What to expect in an appointment with your pregnancy nutritionist
In the initial appointment, your prenatal nutritionist will talk to you about your medical history, current diet, lifestyle, and how pregnancy has gone so far. They work collaboratively with you to create a tailored pregnancy meal plan that makes sure you're eating the correct foods and amount of food for you and your growing baby.
Follow-up appointments provide ongoing support, allowing for progress monitoring, adjustments to the plan, and addressing any challenges or concerns.
By working with a pregnancy nutritionist, you can gain the knowledge and tools to optimize your nutrition for you and your baby.
When should someone see a prenatal nutritionist?
We asked Judy Singer, RDN, one of Zaya Care's dietitians, when an expecting mom should see a prenatal nutritionist. Here's what she had to say:
"Many common pregnancy symptoms can be managed and supported by working with a nutritionist. Things like acid reflux, nausea, constipation, too little or too much weight gain, and food aversions are just a few examples of symptoms a nutritionist can help you manage. There are also more serious conditions, like gestational diabetes, where it's crucial to seek counseling from a registered dietitian.
Even women experiencing a healthy pregnancy can benefit from working with a dietitian throughout pregnancy. Everything we put into our bodies while pregnant has an effect on our own health and our baby's health. A dietitian can help shore up healthy eating habits, make sure you're getting plenty of the extra nutrients you and your baby need, and provide another point of support to help you feel well and have the best pregnancy possible."
Our Pregnancy Nutrition Resources